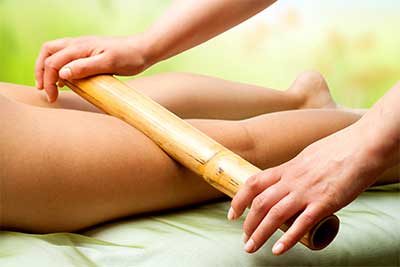 Bamboo Massage
CEU Class: Bamboo Massage CEU

---
Date: 11/19/17
---
CEU Hours: 6
---
Details Below

---
In Bamboo massage, hollow bamboo canes are used as a massage tool, either warmed or at room temperature. They can be used with or without hot stones.
The bamboo cane replaces the therapist's hands, and it is used to give a deep, firm massage. The cane is held by the therapist and rolled over the muscle with the same strokes they would use with their hands. The muscle is then kneaded, which assists in the release of tension and easing of knots. Massage practitioners often use the whole arm from elbow to wrist, and the use of the bamboo cane replaces this technique.
This CEU includes learning the fundamentals, plenty of hands on practice, steps and technique(s). Includes handbook guide with lecture notes, steps and information.
Cost of CEU includes Bamboo Kit